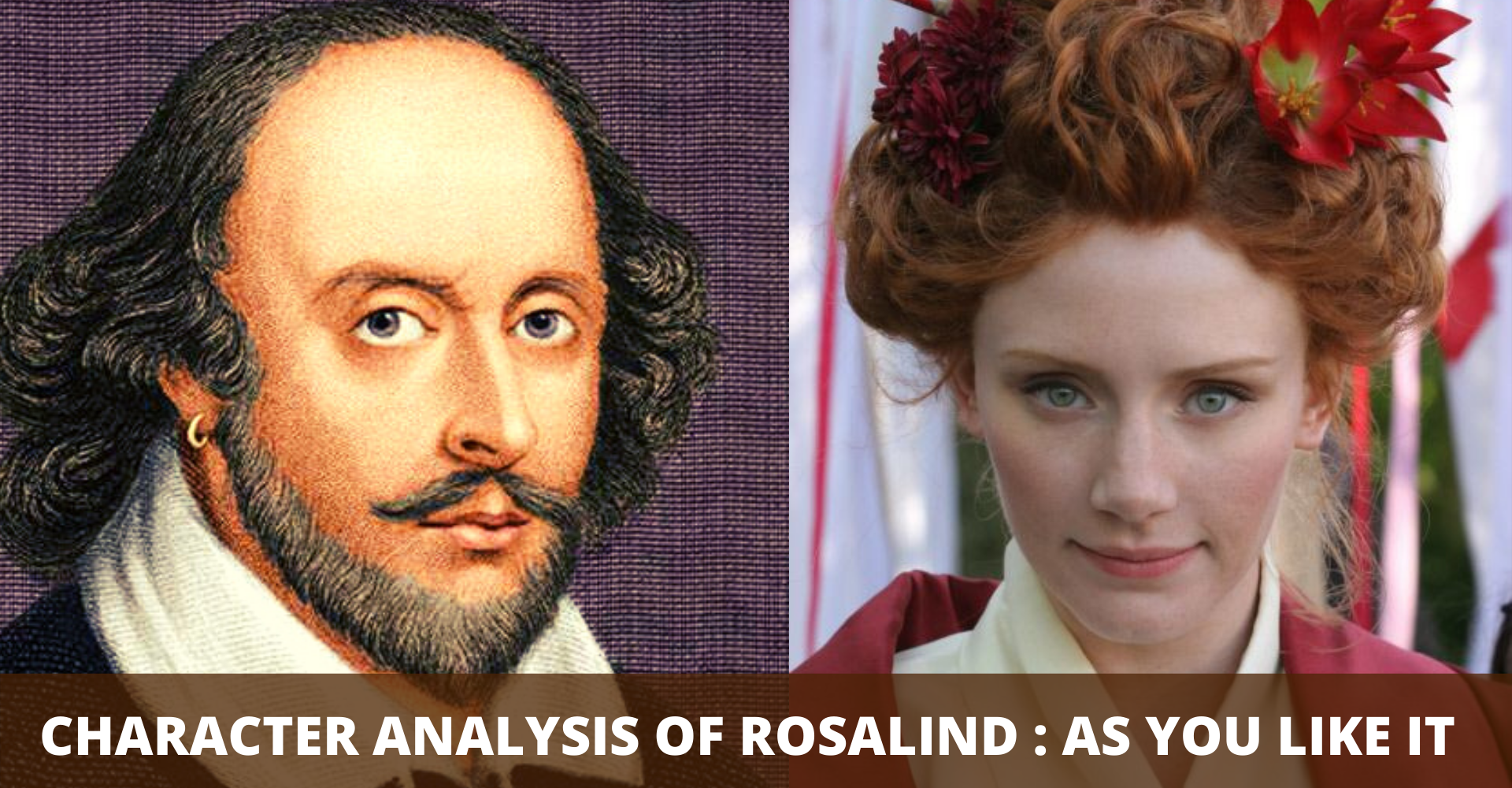 ROSALIND CHARACTER ANALYSIS IN AS YOU LIKE IT

Rosalind is the most fascinating, charming and dynamic heroine of the famous comedy As You Like It written by Shakespeare. Of all the heroines of Shakespeare's comedies, she is the most gifted, talented, clear headed, determined and soft hearted. Her character is a blend of many virtues. Although Shakespeare's heroines like Portia, Beatrice and Viola are gifted, talented and impressive. Yet they are no match to the lovely and vivacious Rosalind. Shakespeare has pretended her character as the paragon of wisdom intellected and beauty. She is bold and beautiful. She is fair as Helen, faithful as Atlanta, streightly as Cleopatra, thoughtful as Lucritia. Her charming beauty has been described by Orlando in these words "Helen's cheek but not her heart, Cleopatra's majesty, Atlanta's better part and sad Lucritia's modesty". Rosalind's beauty and her inmate qualities were nonpareil.

Rosalind is the apple of the eyes of the senior Duke, Ferdinand. She is sad and morose as her father has been banished by her uncle. She is living in the place but her heart is smitten with grief and she is sinking in the river of suffering and melancholy. But suffering has not made her weak rather it has emboldened her to brave all the odds situations. Although she is living in the place with Celia, yet she feels uneasy and uncomfortable. The reason is her mind is beset with the feelings about the plight of her father. In spite of the fact that Celia takes every care of please Rosalind, she is not happy. She persistently request her to witness the wrestling match arranged in the palace of Frederick. Rosalind is moved to pity see a handsome young man challenging a giant wrestler. Rosalind at first sight falls in love with Orlando. Celia also joins her requesting the young man to be draw from challenging match but Orlando turned a deaf ear. Rosalind and Celia began to cheer him up and fortunately the young man forced his rival to lick the dust. It is the precious quality of Rosalind's character that she does not succumb to the adverse situation. Despite much suffering and agony she just faces the situation quite boldly.

Frederick all on a sudden asked Rosalind  to leave the palace. But Rosalind remind unfazed at this decision of the Duke. She did not make any request to the Duke nor did she beg the Duke for any sympathetic consideration. Herself respect was so intense that she did not ever conceive of making compromise with herself respect. She immediately planned to leave the palace without taking any body's support, she did not lose her heart rather with much patience. She planned to face the situation. The most striking feature of her character is her tolerance, patience, fearlessness and to top all these, it is her presence of mind, which is the precious feature of her magnetic and charismatic personality. What is more, she does not suffer from indecision like the tragic hero of hamlet. Instantly she decides to leave the palace in the guise of a male boy.

Rosalind is remembered for her true and genuine love. She has fabulous lover Orlando but she does not exhibit her love and emotion. She meets Orlando in the forest of Arden but she keeps great control on her passion and emotion. She wants to test the passionate and sincere love of Orlando that's why she does not disclose her identity. She finds that Orlando is every inch sincere in his love and she discloses her identity and decides to marry Orlando. Her character is and amalgamation of varied virtues. Her love, her fascination for the beauty and bounty of nature, her sense of wisdom, her purity, her passion and her freedom together with the soft and tender nature. And last but not least her sense of self respect has made her character immortal. Rosaline is the heart and hinge of this play and she is the cynosure of this comedy As You Like It.